What is acupuncture and how does it work?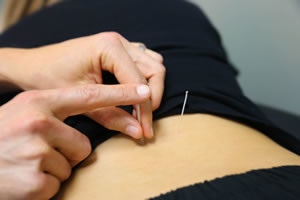 Acupuncture is one of the oldest, most commonly used medical procedures in the world and has been around for at least 2,000 years.  Today, acupuncture is quickly growing in popularity as it is effective and natural.
When the body is in a healthy state, an abundance of Qi (pronounced chee), or "life energy", flows.  Due to stress, poor diet, lack of sleep and other issues, a person's Qi may become stagnant or out of balance, leading to many health issues.  The insertion of acupuncture needles aims to restore balance and flow of Qi, thus restoring health naturally.
What problems are commonly treated with acupuncture? 
The most common acupuncture treatments in our office are for migraines, sinus and allergy problems, infertility, arthritis and many pain related issues.
However, Traditional Chinese Medicine is a complete medical system that is capable of diagnosing and successfully treating a wide range of conditions including:
Sinusitis
Sore Throat
Earache
Dizziness
Irritable Bowel Syndrome
Colitis
Constipation
Food Allergies
Ulcers
Gastritis
Abdominal Bloating
Endometriosis
Menopause
Morning Sickness
Kidney Stones
Impotence
Infertility
Chronic Fatigue
Allergies
Smoking Cessation
Anxiety
Insomnia
Depression
Stress
Arthritis
Sciatica
Back Pain
Tendonitis
Stiff Neck
Headaches
Migraines
Stroke
Muscle Spasms
Shingles
Asthma
Emphysema
Bronchitis
Colds and Flu
Dermatological Disorders